Fireplaces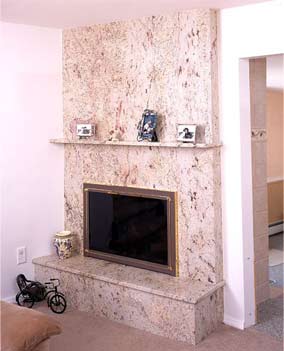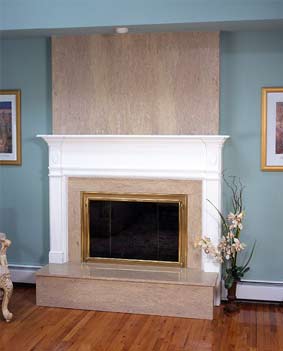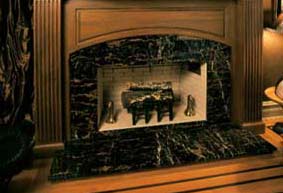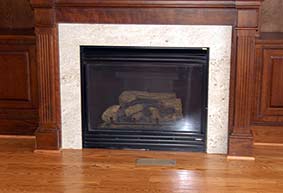 Natural Stone Fireplaces
Homes with a fireplace often feel more welcoming and cosy, especially in the winter. But for homeowners looking to add a quality fireplace that gives the feeling of luxury, natural stone fireplaces are their best choice. They feature beautiful natural stone that can either give a rustic or refined look to the room. They are also durable, solid, and hold up to decades of use without damage. The look of natural stone fireplace is timeless and fit equally well into a modern design as it can fit into a traditional one.
For a more inexpensive and rustic look for your fireplace, choose roughly hewn or unfinished stone. Granite is a popular choice for this style, although flagstone can also be found cut this way. While roughly hewn stone is usually cut in a general square or rectangular shape, rubble stone comes in a variety of shapes and can be patchworked together when building fireplaces. This makes a beautiful and interesting visual pattern, and different stones can be combined easily in this style.
River stone is another more affordable stone for fireplaces. The smoothed edges and rounded shapes of river stone lend a cozy and fluid feel to the design of the fireplace. They come in a variety of sizes and colours, as well as materials. Usually river stone fireplaces use a combination of different colours and stone types in one design, but it's possible to get a fireplace built from only matching stones.
If you're looking for a more refined and traditional design, choose a carved stone fireplace. These can be found in colonial or Victorian styles, and are most commonly carved from limestone or travertine. Marble is also available, and definitely adds a high class touch to any room. Carved natural stone fireplaces are preferred over carved wood or metal fireplaces due to the durability of the fireplace. Especially if you plan to burn fires regularly or will use your fireplace for heating, investing in a high quality stone fireplace is recommended.
Whether you prefer a rustic lodge style mortar stone fireplace, or a high end carved marble fireplace, natural stone makes the best fireplace material. Stone can hold up to decades of high heat without warping, and adds an elegant touch to any home. A natural stone fireplace is durable, beautiful, and can be affordable for almost any budget.